Workplace Beheading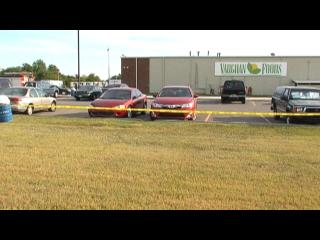 POLICE IN OKLAHOMA SAY THE MAN WHO ALLEGEDLY BEHEADED A WOMAN AT A FOOD PROCESSING PLANT HAS REGAINED CONSCIOUSNESS AND WILL BE CHARGED WITH MURDER.
       OFFICIALS SAY 30-YEAR OLD ALTON NOLEN COULD ALSO FACE FEDERAL CHARGES AS WELL.        
       WE'RE ALSO NOW LEARNING NEW DETAILS ABOUT NOLEN'S PAST… WHICH INCLUDES AN EXTENSIVE RAP SHEET… AND AN APPARENT LOVE OF MUSLIM EXTREMISM ON SOCIAL MEDIA.