Hurricane Julio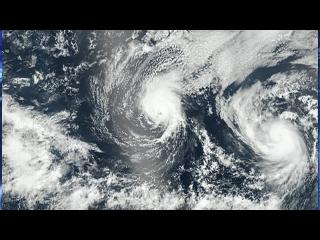 HAWAII WAS EXPECTED TO BE BATTERED BY MOTHER NATURE THIS WEEK… BUT AFTER TROPICAL STORM ISELLE PASSED CAUSING LIMITED DAMAGE, RESIDENTS RECEIVED MORE GOOD NEWS.
       OFFICIALS SAY THE SECOND STORM, HURRICANE JULIO, WILL MISS THE STATE.
       ON TOP OF THAT, TODAY IS PRIMARY DAY IN HAWAII AND SOME ARE CONCERNED THE STORM DAMAGE WILL KEEP VOTERS FROM GOING TO THE POLES.