Moon Landing 45 Years Later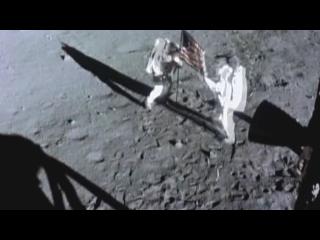 AROUND THE COUNTRY, AMERICANS ARE REMEMBERING ONE OF THE BIGGEST ACHIEVEMENTS IN THE HISTORY OF MANKIND.
       FORTY-FIVE YEARS AGO TODAY (7/20), MORE THAN HALF A BILLION PEOPLE WATCHED NEIL ARMSTRONG TAKE THE VERY FIRST STEPS ON THE MOON.
       IT WAS, AS FORMER ASTRONAUT GENE CERNAN PUTS IT, THE MOST EXCEPTIONAL MOMENT IN MODERN AMERICAN HISTORY.