Healthcare Deadlines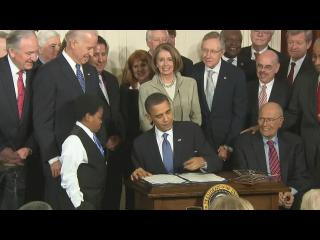 AFTER YEARS OF DEBATE…. AND MONTHS OF GLITCHES BUGS AND OTHER PROBLEMS…  FINALLY THE HOME STRETCH FOR THE OBAMA ADMINISTRATION.
       MOST AMERICANS MUST SIGN UP FOR HEALTH INSURANCE BY TOMORROW… OR ELSE FACE A TAX PENALTY.
       BUT THAT DEADLINE…NOT SET IN STONE.
       THE OBAMA ADMINISTRATION GRANTING EXTENSIONS FOR JUST ABOUT ANYONE WHO SAYS THEY WON'T BE ABLE TO PICK AN INSURANCE PLAN IN TIME.
       BUT EVEN AS THIS MILESTONE COMES AND GOES… PLENTY OF QUESTIONS ABOUT THE PRESIDENT'S HEALTH CARE LAW STILL NEED ANSWERING.